Open 7am to 5.15pm weekdays
DOING STEEL DIFFERENTLY
BECAUSE WE CARE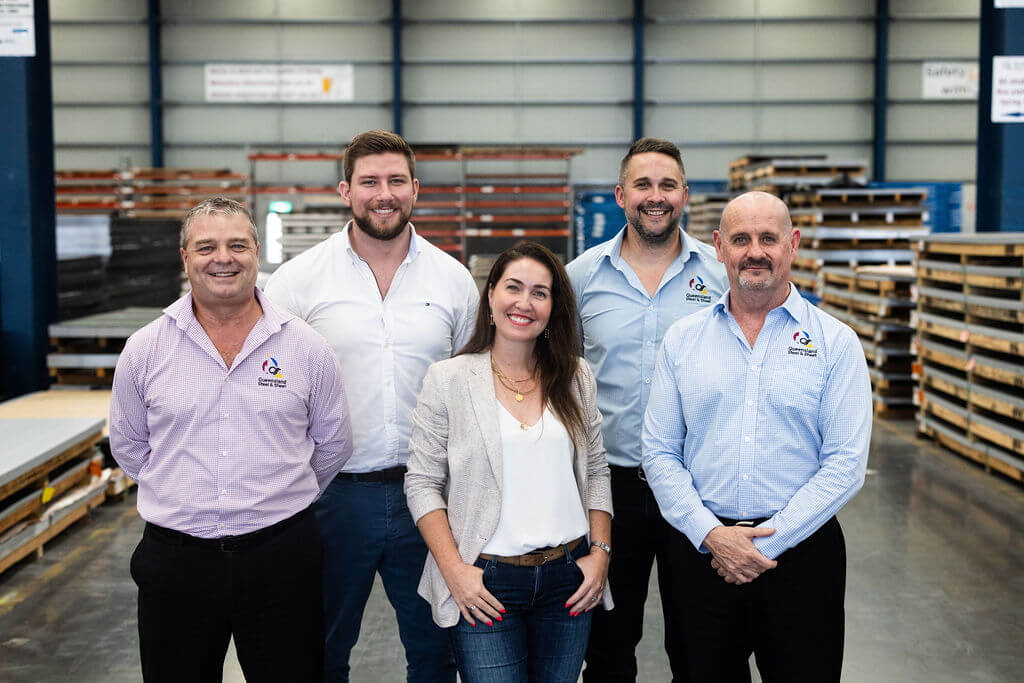 As one of Australia's longest running, family owned steel distributors, we've got you covered with an extensive range of high quality steel and knowledgeable service backed by over 36 years of experience. But that's not the only benefit you enjoy when working with us.
It's all about you having a great experience at every step – from the moment you place your order until it arrives at your door. You benefit directly from our solutions focused approach and our experience as a second generation steel distributor. Real-time order notifications ensure you always know where your order is at. You can also relax knowing it will arrive in good condition, carefully packed by our warehouse team and typically delivered in our fleet of trucks.
QSS' opening hours are also the longest in the business making it easier to reach us. We're here to help your business grow with the widest range of high quality products delivered when you need them. Going above and beyond with trusted customer service is what we do.
DEDICATED TRANSPORT FLEET FOR FAST DELIVERIES
Real Time Order Notifications
Call now for a FREE quote
We're a little different, and we like it that way. That means caring about our customers, the service we deliver and the quality of our products. So you enjoy the benefits. 
Call up today and chat with our knowledgeable and friendly team about your next order. Whether you need steel products that are hard to source, Just in Time ordering or fast and reliable deliveries. We're here to help.
Our customer service team are also responsive. We are renown for getting back to you quickly. Whether you need a quote or a question answered, we pride ourselves on being available when you contact us, so you can focus on delivering for your own customers.
Dedicated transport fleet
Fast pick up service - 3hrs or less
Come behind the scenes and meet the team who make up our QSS family. Plus discover the story behind our family business with a rich history developed over 38 years.
We have been dealing with QSS since the 1980s and have enjoyed a good relationship built on old fashioned trust and honesty for over thirty years. This is hard to find today. Thank you for your support QSS.
– Grahame M
QSS and their dedicated staff have assisted us with our sheet requirements every month, for the past 20 years. They are a dream to work with providing quick and efficient service. They also stock a vast range of sheet sizes and always deliver on time, ensuring our projects are never delayed. We highly recommend QSS for all of your sheet and steel products
– Otto T.
Widest Product Range
Bringing you dozens of product lines sourced from the best steel mills around the world. From plate, gal and colour to hot rolled, cold rolled and zinc, to name just a few.
High Quality Products
Quality matters at QSS. We pay attention to the small details, so you don't have to. Our team are responsive and professional and our products don't disappoint.
Trusted Customer Service
QSS is where quality steel products meet great customer service. Just-in-time ordering, real-time notifications and friendly customer service are just a few of the benefits you enjoy.
Proudly Australian and Family Owned
Queensland's leading second generation, family owned steel distributor. Bringing the widest range of quality products together with trusted customer service.
Location
58 Tingira St
Pinkenba, Qld, 4008
© QSS. All Rights Reserved.