Caring is in our DNA. When Queensland Steel & Sheet (QSS) started more than 30 years ago over a handshake between two friends, our founders had a vision of creating something unique in the steel distribution industry.
A company that puts customers at the heart of the operation and delivers the best products available with a premium level of service. These values still underpin our business today and into the next generation.
As a company we are constantly evolving, exploring cutting edge technologies and processes that can deliver immediate and everyday benefits to our customers.  
We are proud to be different. We are proud to say we care and that our customers and staff are treated like family. As one of Australia's longest running, family owned steel distributors, QSS is where quality steel meets trusted customer service.
Knowledgeable
Our team boasts over 150 years of combined service in the steel industry. This unique level of knowledge and experience ensures we understand what you need to grow and develop your business.
We Care
As a privately owned Australian company, we look after you. We started as a small, family run company and remember how challenging it can be. That's why we value loyalty and focus on building strong relationships with our customers because we all win when we support each other.
Responsive
Today QSS is a large, diverse company with over 30 staff. But don't let our size fool you. We still retain the agile and responsive mindset that led to our success. This allows us to make decisions quickly, get answers for you and create solutions that work for your individual business needs.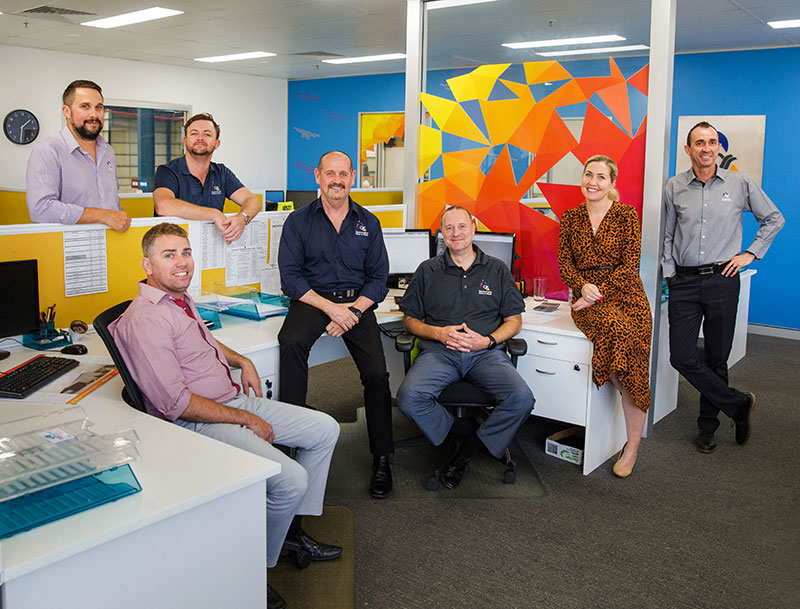 Widest Product Range
Bringing you dozens of product lines sourced from the best steel mills around the world. From plate, gal and colour to hot rolled, cold rolled and zinc, to name just a few.
High Quality Products
Quality matters at QSS. We pay attention to the small details, so you don't have to. Our team are responsive and professional and our products don't disappoint.
Trusted Customer Service
QSS is where quality steel products meet great customer service. Just-in-time ordering, real-time notifications and friendly customer service are just a few of the benefits you enjoy.
Queensland's leading second generation, family owned steel distributor. Bringing the widest range of quality products together with trusted customer service.
Location
58 Tingira St
Pinkenba, Qld, 4008
© QSS. All Rights Reserved.