QSS is where quality steel meets trusted customer service. We pride ourselves on delivering great products and service with a human touch.
It is what we are known for.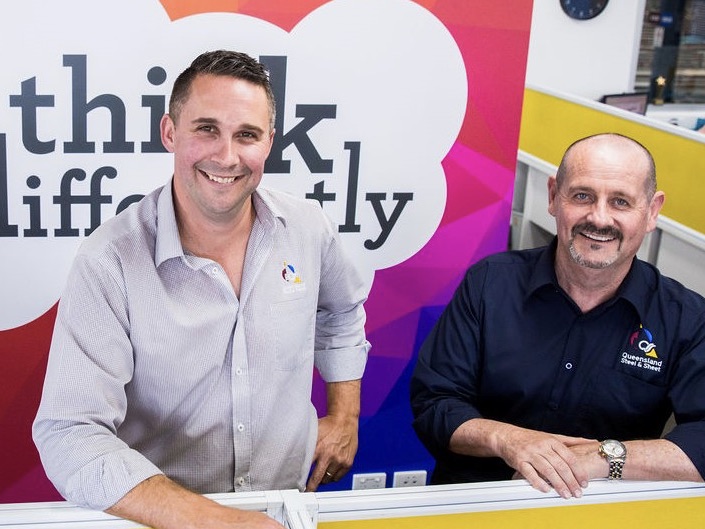 Excellent Customer Service
Caring about customers and delivering a trusted service that is unmatched in the industry underpins everything we do. QSS sales reps often deliver urgent orders on the back of their utes to help customers out of a tight spot. No request is too big or too small. We are known for making things happen. Relationships are important to us and our loyal customers are treated like family.
"The service we get from QSS is absolutely outstanding – their response times to our questions and solutions to the dilemma's that we face on a daily basis puts them well ahead of the pack! I do 95% of my correspondence by email and really need rapid responses which QSS always provide." – James A.
Wide Range of Quality Products
Need a rare or hard to find a product that most distributors don't carry? Not a problem. We stock one of the widest product ranges in Queensland and work with leading steel mills around the world, ensuring we can easily source the quality product you need.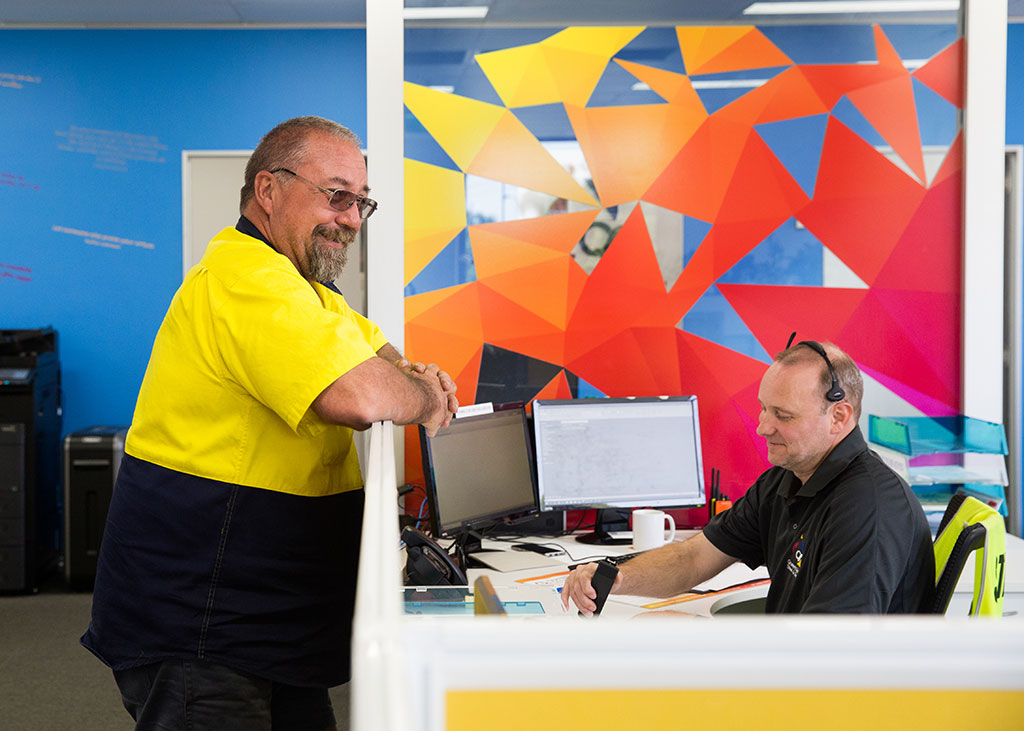 Extended Opening Hours
We are proud to offer the longest opening hours in the industry. Our phone lines and warehouse are open from 7am – 5.15pm Monday to Friday. That's one hour longer than our competitors each day, making it easier for you to get the steel you need, when you need it.
Same Day Pickup
Some orders are urgent. We get it. If you don't have time to wait for delivery, come and collect your order directly from our warehouse. Just place your order before 12pm and let our team know and your order will be ready in 4 hours.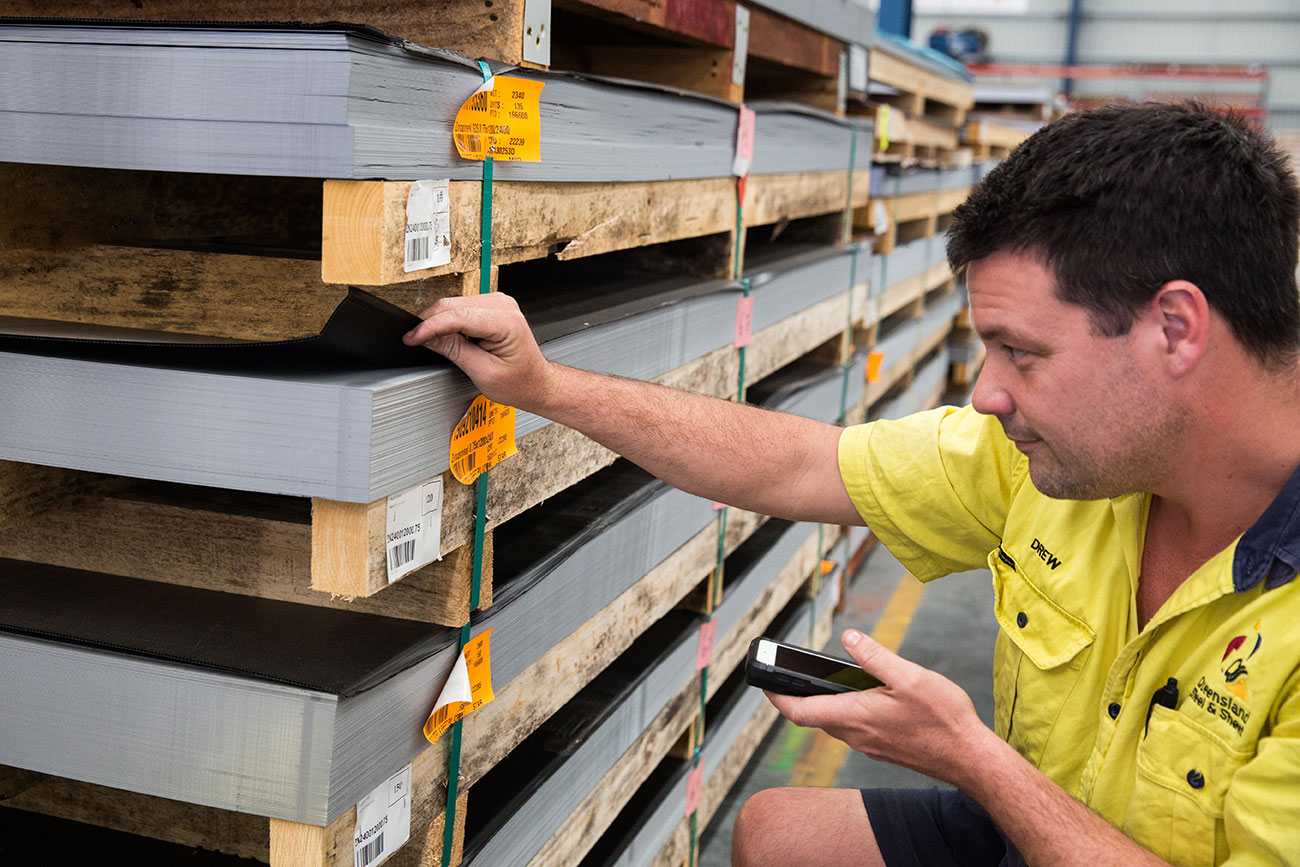 Real Time Order Notifications
There is nothing more frustrating than waiting for an order but not knowing when it will arrive. The good news…this doesn't happen to QSS customers. Our real-time notification system gives you full visibility. You receive notification updates at key points from the moment your order is placed until it is delivered. This in turn helps you plan your workflow more effectively because you know when your product is arriving.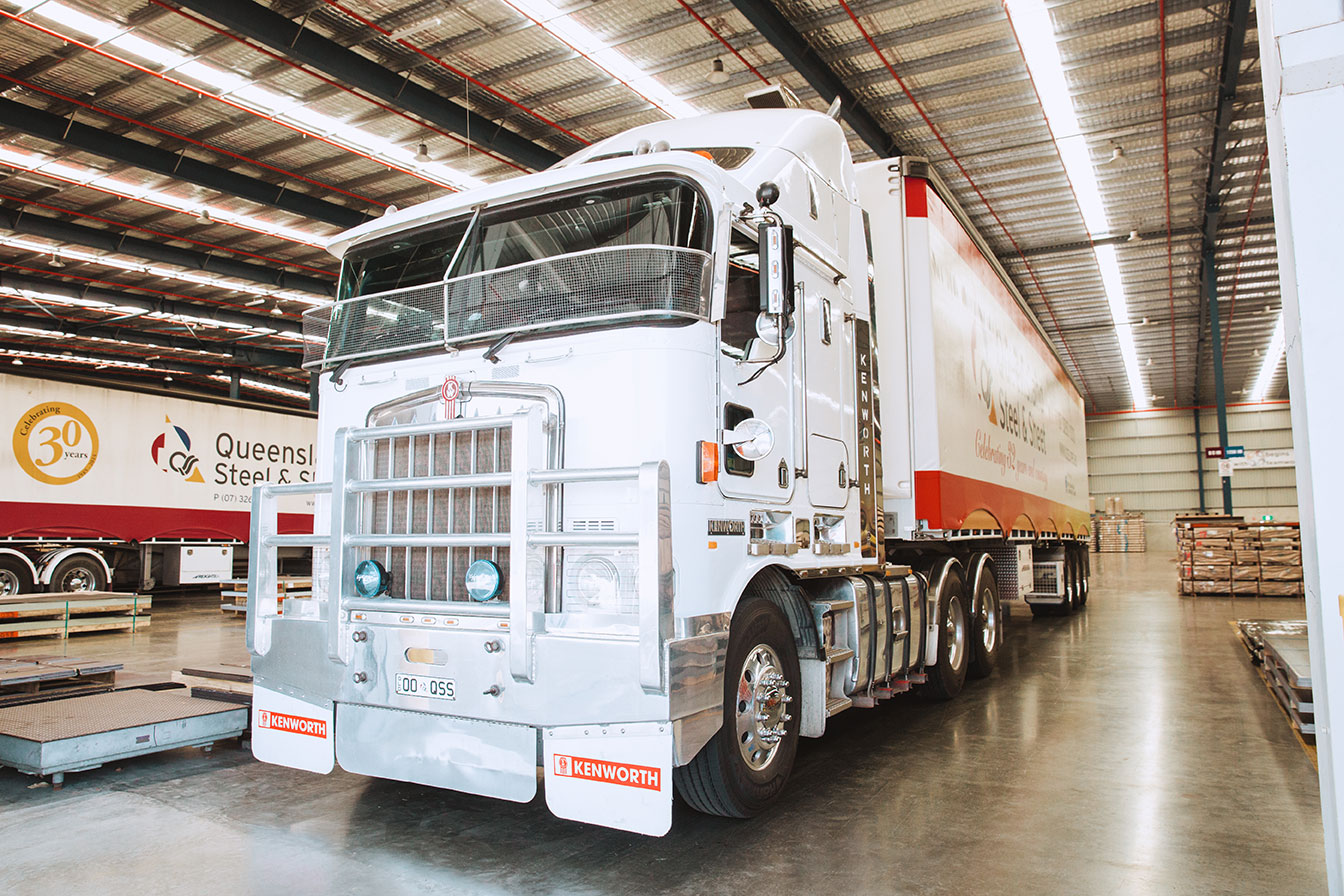 Dedicated Transport Fleet
Your time is money. We appreciate that. Fast and efficient delivery is important to all of our customers. It is why we operate our transport fleet for the majority of deliveries in South East Queensland including Brisbane, Toowoomba, the Sunshine Coast and Gold Coast. For those further afield we use a trusted network of transport providers. We manage the delivery process to ensure your order arrives in good condition in the timeframe agreed.
Widest Product Range
Bringing you dozens of product lines sourced from the best steel mills around the world. From plate, gal and colour to hot rolled, cold rolled and zinc, to name just a few.
High Quality Products
Quality matters at QSS. We pay attention to the small details, so you don't have to. Our team are responsive and professional and our products don't disappoint.
Trusted Customer Service
QSS is where quality steel products meet great customer service. Just-in-time ordering, real-time notifications and friendly customer service are just a few of the benefits you enjoy.
Proudly Australian and Family Owned
Queensland's leading second generation, family owned steel distributor. Bringing the widest range of quality products together with trusted customer service.
Location
58 Tingira St
Pinkenba, Qld, 4008
© QSS. All Rights Reserved.